Description
Alexander and Wilks – Braithwaite Rim Lock – Polished Nickel
The Alexander and Wilks Braithwaite Rim Lock is a traditional horizontal rim lock with a raided decoratve case snib and keep.
Available in a choice of cast iron with brass details, polished brass unlacquered, and polished nickel.
Sourced for their original period designs and offer excellent quality. The Victorian design of the flanged rim lock makes these ideally suited to older properties, for a classical, period feel.
First used during Victorian times, this interesting Rim Latch Lock design became very popular in the 1920s and '30s and was a staple used on Pitch Pine doors for many years.
This is a Rim Lock with Snib meaning it has a built-in snib which slides across – ideal for locking bathroom or bedroom doors and is not handed, so can be fitted either way upon any door.
Supplied in SINGLES complete with fixings. Door knobs must be ordered separately.
Please Note: Not suitable for use with Porcelain Door Knobs.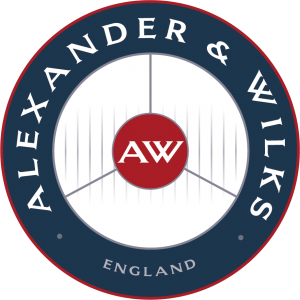 Dimensions
Lock Case Height – 114mm
Lock Case Width – 114mm
Keep Height – 111mm
Keep Width – 21mm